"Find Your Passion, Be Empowered, Live in Purpose, and Secure Your Destiny"
Conscious Groove's mission is to promote living life consciously and in a state of constant awareness. Conscious Groove is where life is poetic and where individuals are encouraged to live in purpose and create legacies.
Conscious Groove will melodically provide conscious poetic word, and  it will also provide in the near future a variety of other conscious related items for individuals who want to make purposeful decisions and choices.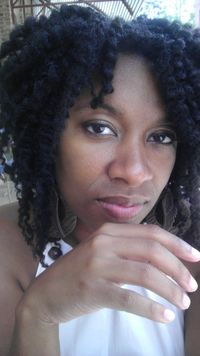 Tracy M. Powell
"Thema Akua Mawusi"
Author
Spoken Word Poetess
Tracy is the founder of Conscious Groove, Inc., which is an cultural and literary performing arts organization, that provides spoken word poetry enrichment workshops to all age groups. She is also the founder of Conscious Logic a division of Conscious Groove, Inc. which handles small publishing projects and workshops. Tracy is a cultural activist, a published author of the poetry book and CD "A Conscious I...". She is also a poetry enrichment facilitator with the Thomasville Community Resource Center and the 21st Century Community Learning Center grant foundation. She also is a poetry workshop facilitator, and is the official poetess for the Afrikan Village and WBLR,. Every Sunday night at 7pm ((EST), she hosts Conscious Groove Radio on WXRP Online Radio Station. Tracy is an international spoken word poetess. She has performed in places such as Egypt in 2007, Ghana in 2010, Bahamas in 2011, China in 2012, and also within the United States. She is the recipent of All Africa Media Network's 2014 Hero of Society Award in Ghana, West Africa.

Tracy is an authentic woman who is Spiritually connected, and promotes empowerment, life and purpose. For many years, Tracy struggled with discovering her life's purpose. With passion and empathy, she now encourages others to think critically and for others to utilize their God-given gifts to find life & spiritual purpose.

Born and raised with humble beginnings in Thomasville, GA. This is the place where she receives nourishment, love, and joy from her beautiful family and loved ones. Tracy loves poetry in words and has been a poetess since the age of 12. In 2009, Tracy began her professional career at spoken word poetess.

Spiritually named Thema Akua Mawusi, she is known as a soft spoken woman who speaks life and power in her words. Though soft spoken, Tracy leaves an undeniable impact through her work which is defined by maintaining a connection to others and being a strong advocate of the African proverb "Know Thyself". Tracy believes that people should define their own paths with righteous, liberated and balanced thought.